Your Basket
Your basket is currently empty

Log In
Call

Us

01634 722220

9 to 5 - Mon to Fri
Secure

Site

Replacing the Switch
PLEASE NOTE: If your are in anyway unsure of any of the steps listed below. Please consult a qualified electrician and always remove the plug from the socket before commencing work.

1. Start by unwinding the cable from the rear of the Dyson. Remove the wand assembly.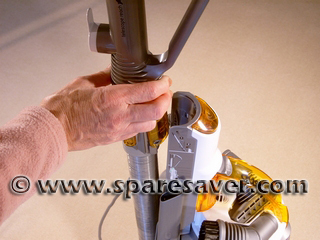 2. Remove the cyclone/bin assembly from the front of the DC14.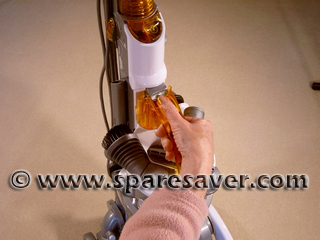 3. Using a Torx T15 screwdriver, remove the screw holding the switch cover in place.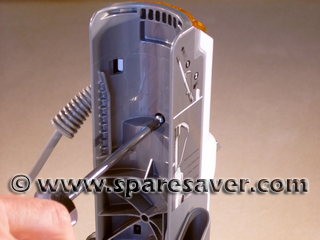 4. Then use a large flat bladed screwdriver to gently push out the two locating tabs. Situated either side of the wand recess.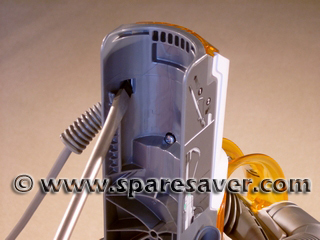 5. Pull the switch cover away from the main body.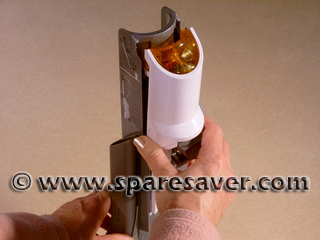 6. Use a thin screwdriver to slide the switch out of it's holder.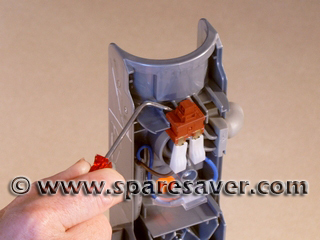 7. Remove both the brown (live) wire and blue (neutral) wire from the switch and connect them to the new switch.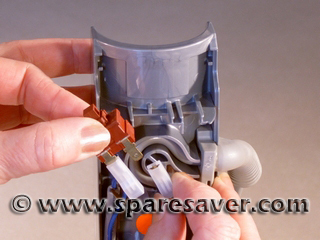 Reassembly is a simple reversal of the steps listed above.