Your Basket
Your basket is currently empty

Log In
Call

Us

01634 722220

9 to 5 - Mon to Fri
Secure

Site


Welcome to SpareSaver.com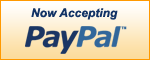 DYSON Parts, KIRBY Bags, HENRY spares, parts and accessories at the CHEAPEST prices, GUARANTEED. We PRICEMATCH on thousands of items to get you the very best Vacuum Cleaner products at the very best prices.
Getting quality Dyson products such as a Dyson filter or a Dyson hose delivered to your doorstep couldn't be simpler. After making your secure payment online, we can offer you fast, FREE DELIVERY on ALL UK ORDERS, remember 'The price you see is the price you pay!'
Let SpareSaver.com be your one-stop solution for all your DYSON Parts, KIRBY Bags, Henry Cleaner, SEBO and Miele replacement needs. Our online shop has everything you need. Orders NORMALLY dispatched by First Class Royal Mail within 24 hours!
You can begin by selecting the manufacturer of your vacuum cleaner:
Thank you for shopping with SpareSaver.com!